Episodes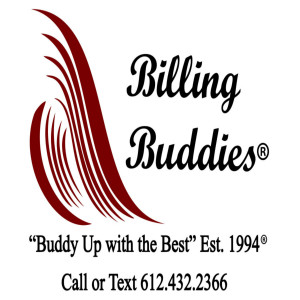 Wednesday Apr 25, 2018
Wednesday Apr 25, 2018

Following-up on unpaid claims can be one of the most frustrating parts of medical billing. Follow-up really trails the old 80/20 principle. 80% of the claims get paid the first time, but the 20% that don't get paid the first time takes 80% of your time. The trick to making follow-up more streamlined and efficient is to categorize your outstanding claims within three buckets; contract payers, non-contract payers, and self-pay balances.
Let's start by reviewing the difference between your contract payer and non-contract payer claims. Contract payers' claims are claims that you physically have a signed contract with the insurance carrier. Most clinics have between 6-12 signed insurance contracts. For example, a typical clinic would have a Medicare, Medicaid, BCBS and perhaps a couple HMO contracts. Whereas, if you look at any insurance payer list from a clearinghouse, you will see there are thousands of insurance companies; which tells you there are potentially dozens of non-contract insurance companies to which you may bill.
Why does this make a difference? Well, if your clinic has a signed contract with an insurance company, both the clinic and the insurance have mutual obligations to one another. The clinic has agreed to bill a claim, write-off contract adjustments and follow-up on unpaid claims. The insurance has agreed to adjudicate the claim, pay the clinic directly and respond to claim inquiries.
Now, contrast that with a non-contract insurance company. Non-contract insurance companies are not contractually obligated to pay the clinic directly or even to respond to inquiries about claim status. For example, two larger insurers that will not respond to non-contracted clinics are Medica and Blue Cross Blue Shield.
Understanding the difference between contract and non-contract insurance companies is the secret to saving time in the follow-up process. Given the fact that non-contract insurance companies do not have an obligation to respond to the clinic's request for payment, the clinic is really doing courtesy billing on the patients' behalf. So, after 30 days, if a non-contract insurance has not paid, you would be wise to bill the patient directly and save your time to follow-up on contract payers where you are contractually obligated to resolve outstanding balances.
Finally, to wrap this up, make a follow-up flow chart for each of the three buckets of outstanding claims; contract, non-contract and self-pay.
If it is a contract payer, at 30 days, call the payer or investigate the claim online. You are looking to resolve this claim as quickly as possible by determining if the balance is due from the insurance, the patient or if the clinic needs to return information. If the balance is due from the insurance, call the insurance and document the Person, Place, Phone number you called, along with the Action Needed and Action Taken. Get a commitment from the insurance to pay and add a note to your system if the balance is due from the insurance. If the balance is due from the patient, send the patient a statement and follow your self-pay flowchart. If the clinic needs to return an item, do that as fast as possible and document it.
If the balance is due from a non-contract insurance, at 30 days, send a statement to the patient and follow your self-pay flowchart.
Finally, your self-pay flow chart should have you sending no more than two regular statements to a patient and then sending a pre-collection letter and turning the claim to a collection agency. Statistics show that if a claim isn't paid by a patient within 90 days, the likelihood of it getting collected is slim without the help of a collection agency.
Billing Buddies ® Bullet Points is brought to you by Billing Buddies. Visit our website at www.billingbuddies.com. I'm your host, Bonnie J. Flom. I have 34 years of medical billing experience and am a Certified Medical Reimbursement Specialist through the American Medical Billing Association. I can be reached by email at bonnie@billingbuddies.com or you can call and text me at 612.432.2366. Thank you for listening and happy billing.