Episodes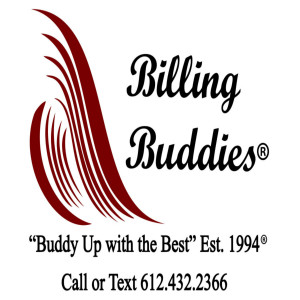 Saturday Apr 28, 2018
Saturday Apr 28, 2018
Are you still using Modifier 59? CMS replaced modifier 59 on January 1, 2015.
First, what is Modifier 59? Modifier 59 is used in medical billing to override the National Correct Coding Initiative (NCCI) edits which CMS created in the first place. Some services are included or bundled into other services and should not be billed separately. However, there are circumstances where it is appropriate to bill the services separately and the 59 modifier has been used historically to tell insurance companies this is one of those circumstances.
You can find the complete details on the creation of the new codes at www.cms.gov by searching for the MLN Matters article MM8863. Please review this article in detail to gain a complete understanding of the changes.
The new modifiers used to replace the 59 modifier all begin with a letter X.
XE = Separate Encounter, A Service That Is Distinct Because It Occurred During A Separate Encounter,
XS = Separate Structure, A Service That Is Distinct Because It Was Performed On A Separate Organ/Structure,
XP = Separate Practitioner, A Service That Is Distinct Because It Was Performed By A Different Practitioner, and
XU = Unusual Non-Overlapping Service, The Use Of A Service That Is Distinct Because It Does Not Overlap Usual Components Of The Main Service.
CMS will continue to recognize the 59 modifier, but notes that Current Procedural Terminology (CPT) instructions state that the 59 modifier should not be used when a more descriptive modifier is available. While CMS will continue to recognize the 59 modifier in many circumstances, they may selectively require a more specific X modifier for billing certain codes at high risk for incorrect billing. If you haven't done so already, it would be a good time to review and adopt the X modifiers.
Billing Buddies ® Bullet Points is brought to you by Billing Buddies. Visit us on the web at www.billingbuddies.com. I'm your host, Bonnie J. Flom. I have 34 years of medical billing experience and am a Certified Medical Reimbursement Specialist through the American Medical Billing Association. If you have any questions or comments, please email bonnie@billingbuddies.com or call or text us at 612.432.2366. Our goal at Billing Buddies is to help optimize and expedite our providers reimbursement so they are better able to serve their clients. If you should need medical billing or training services, please contact us. Have a great day and happy billing.